Bardstown Distillery Experience
The Bardstown Bourbon Company is a New Blend of Bourbon Makers, pushing the boundaries through innovation, while honoring the traditional art of making whiskey.
Nestled in the heart of The Bourbon Capital of the World, we produce the highest-quality Kentucky bourbon, whiskey, and rye brands as well as offer custom whiskey production through our one-of-a-kind Collaborative Distilling Program. We are the first Napa Valley style destination on the Kentucky Bourbon Trail® to combine distilling, culinary, and beverage expertise to create a modern, authentic bourbon experience.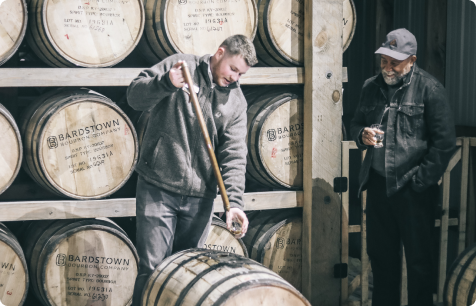 FROM DISTILLATE TO BARREL
Examine and evaluate how our products are created then age, develop, and finish in the most technically advanced distillery in the country. Our Certified Bourbon Stewards will guide you through the entire journey that concludes in our newly constructed, rickhouse tasting room, where we thieve bourbon straight from the barrel!
DURATION: 1 Hour
COST: $22 per person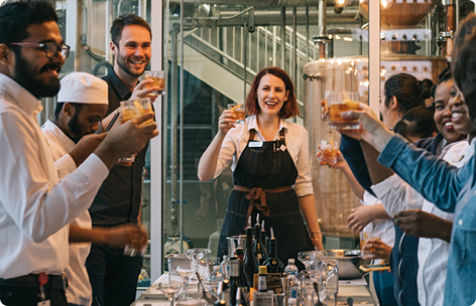 SHAKEN & STIRRED
The perfect complement to our tours and a guaranteed good time. Join our Spirits Specialists in this fun, hands-on experience of crafting two iconic bourbon cocktails. This experience is open to guests 21+.
DURATION: 1 Hour
COST: $55 per person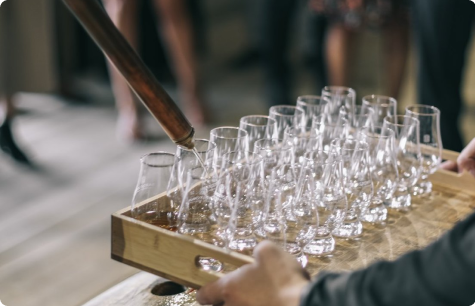 RICKHOUSE BARREL THIEVING
Travel into our rick house and thieve three bourbons directly from the barrel.
DURATION: 1 Hour
COST: $30 per person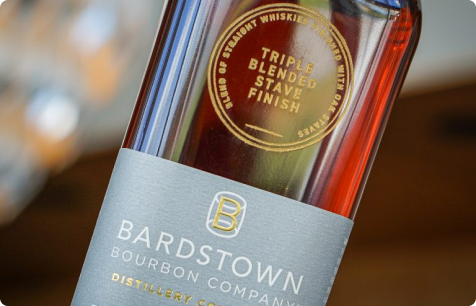 FILL YOUR OWN BOTTLE VIP EXPERIENCE
Start your experience with a premium vintage pour of Bardstown Bourbon Company inside our Vintage Library. From there we'll lead you through the most technically advanced distillery in the country, and then we will walk you through an in depth tasting of all of our current products. We'll finish with a toast of the current Distillery Collection all before bottling your very own to take home.
DURATION: 2 Hours
COST: $295 per person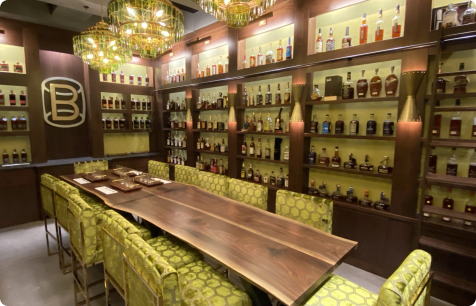 A TASTE OF WHISKEY HISTORY
A rare, limited offering of three vintage whiskeys. This guided flight takes place in our magnificent library, showcasing over 400 bourbons and ryes, dating back to 1892.
DURATION: 30 minutes
COST: $250 per person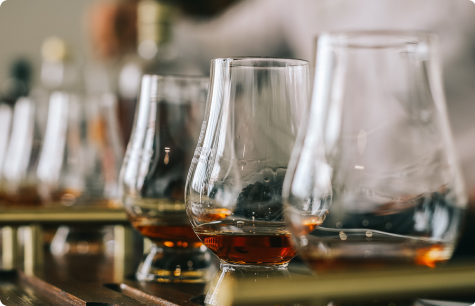 THE ART OF BLENDING
Explore the sensory characteristics of four unique bourbons, studying the aroma, flavor, and finish – then create your own blend!
DURATION: 1 Hour
COST: $55 per person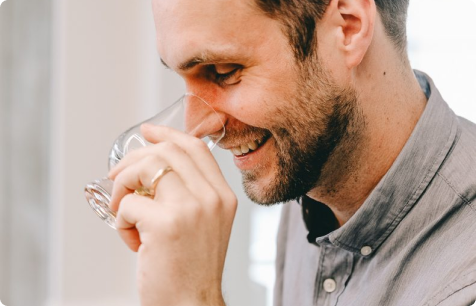 BLIND TASTING 101
Tips, tricks, and a good time! From grain to glass, this class will teach how to identify the key characteristics of aroma, palate, and finish. Learn the nuances of grains, aging, and proof then apply your skills to your next tasting exercise.
DURATION: 1 Hour
COST: $55 per person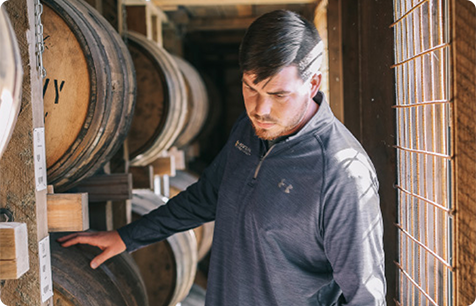 BEHIND THE SCENES
Rising star and Head Distiller Nick Smith will take guests through every phase of our distillation process that creates over 40 mashbills. Our Behind the Scenes tour is an informative journey through our operational techniques as well as a trip to our rickhouse tasting room!
DURATION: 3.5 Hour
COST: $50 per person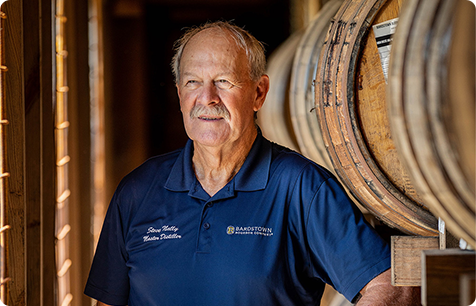 TOUR WITH THE MASTER
Master Distiller Steve Nally shares his knowledge and inside secrets as he takes you on a personal tour of the most technically advanced distillery in the country. With fifty years of Bourbon experience as Master Distiller at Maker's Mark and Wyoming Whiskey, Steve shares an unparalleled perspective on bourbon production. He will lead guests on a behind the scenes look at every part of our distillation process. Enjoy a tasting of Steve's favorite mash bills and learn about his history, method, and love for bourbon!
DURATION: 2 Hour
COST: $95 per person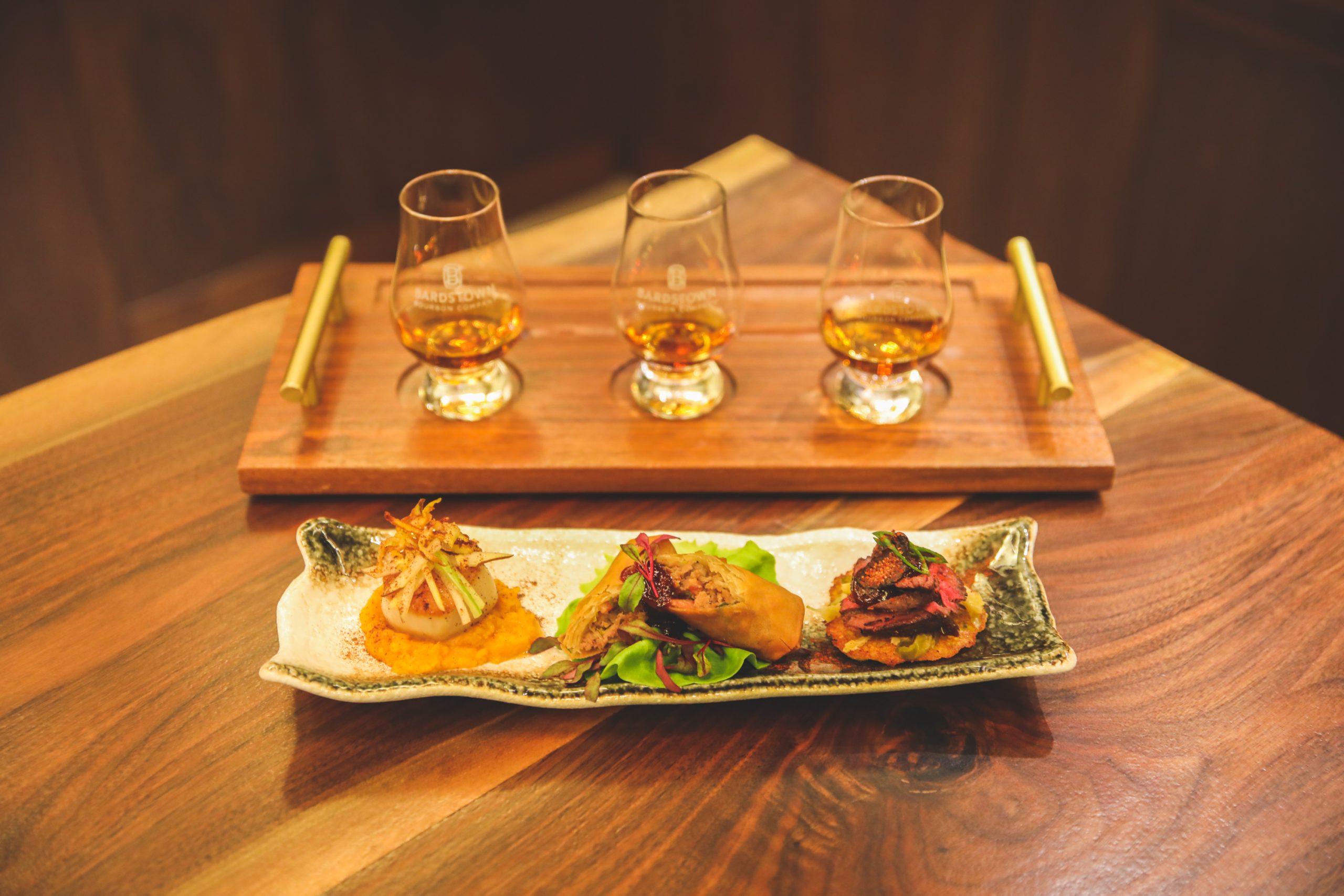 BOURBON & BITES
Enjoy three bourbon blends with creative pairings from our own Chef Stu! Chef guides you through his inventive culinary combinations, a great way to kick off your meal!
DURATION: 1 Hour
COST: $50 per person